President, Hospitality Technology Consulting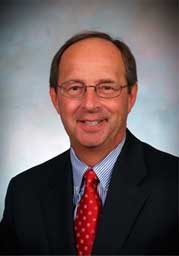 Identified by Lodging Magazine as one of the ten hospitality experts changing the travel industry, John Burns established Hospitality Technology Consulting to assist hotels and other travel companies deal successfully with the increasingly complex world of electronic travel distribution.
Born and educated in Canada, Mr. Burns began his hotel management career at university conference centers, first in Ottawa, Ontario and then in Vancouver, B.C.
In 1980 he joined Hyatt International Hotels, initially serving as Assistant Director of Sales at the 656-room Hyatt Regency Vancouver and later in the chain's corporate office in Chicago as Director of Reservation Services. In 1986 he accepted the position of Director of Reservations at Phoenix-based Ramada, Inc., later becoming Director of Property Systems Support, adding responsibility for technology at Ramada's owned/managed properties.
Furthering his expertise in hotel reservation technology, in 1990, Mr. Burns joined THISCO (now Pegasus Solutions) as its Vice President-Product Development. Moving to technology-innovator INTRICO he developed that company's customer service organization.
Mr. Burns founded Hospitality Technology Consulting in May 1992. Since then as HTC's president, he has headed this international consulting service specializing in assisting hotel chains and independent hotels in optimizing their central reservations, electronic distribution and revenue management programs. Strategic planning of reservations and distribution technology, marketing program optimization in the GDS and on the Internet and successful management of central reservation systems and centers are also core consulting interests.
Mr. Burns, an AH&LA Certified Hotel Administrator (CHA), is a past member of the Global Board of Directors of Hospitality Financial and Technology Professionals (HFTP), past Board Member of the Hotel Electronic Distribution Network Association (HEDNA) and past chairperson of that organization's Technology Committee and its Applications Committee. In 2002 he received HEDNA's Outstanding Contributor Award for his support of the association's activities over the past decade. Burns is a co-founder of Hotel Technology-Next Generation (HTNG).
In 2006 Burns was inducted into the Hospitality Financial and Technology Professionals (HFTP) International Hospitality Technology Hall of Fame. That same year he also received the International Society of Hospitality Consultants' Pinnacle Award recognizing his expertise as a consultant in his field of specialization. He is active in HEDNA, HFTP, HTNG, and HSMAI.
Burns has authored three training programs for HEDNA as well as numerous articles for hotel and travel industry publications – some now used as course materials by the Cornell University School of Hotel Administration and Purdue University. He speaks frequently to hotel management, hotel school, technology, and travel industry audiences across the globe.
Mr. Burns and his wife Judy reside in Scottsdale, Arizona.